LibreOffice Writer - Print Two Sided
I always struggle to remember how to get LibreOffice Writer to print double sided, so I thought I'd make this simple tutorial for self-reference.
Steps
Search for Range and Copies and click more (1).
Then beside Paper sides, select Print on both sides (duplex long edge) (2).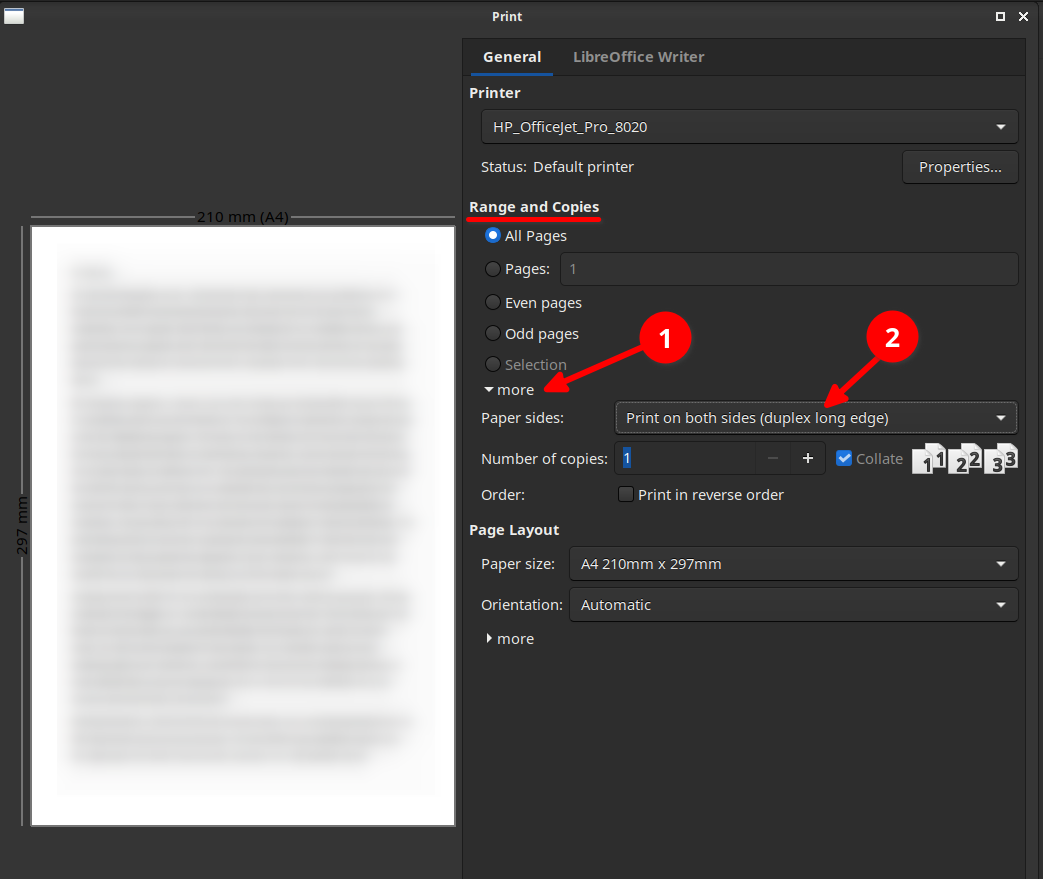 Last updated: 4th February 2023
First published: 4th February 2023