Mailtrain 2 - Configure Generic SMTP
Log into the trusted site of your mailtrain service (e.g. not the public or sandbox domains).
Select Administration from the navbar, before selecting Send Configurations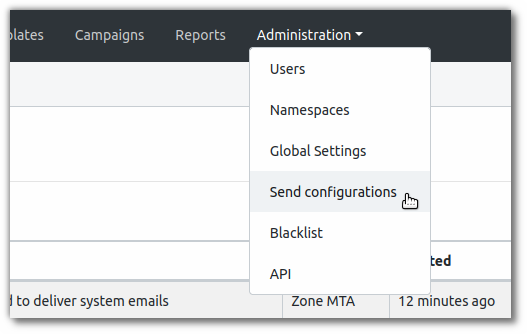 Click the button in the top right to Create Send Configuration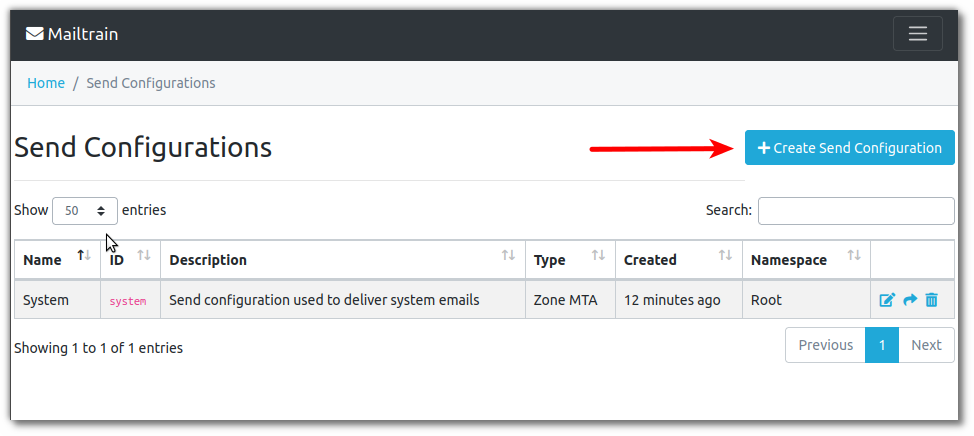 Fill in the details of your SMTP server and click save.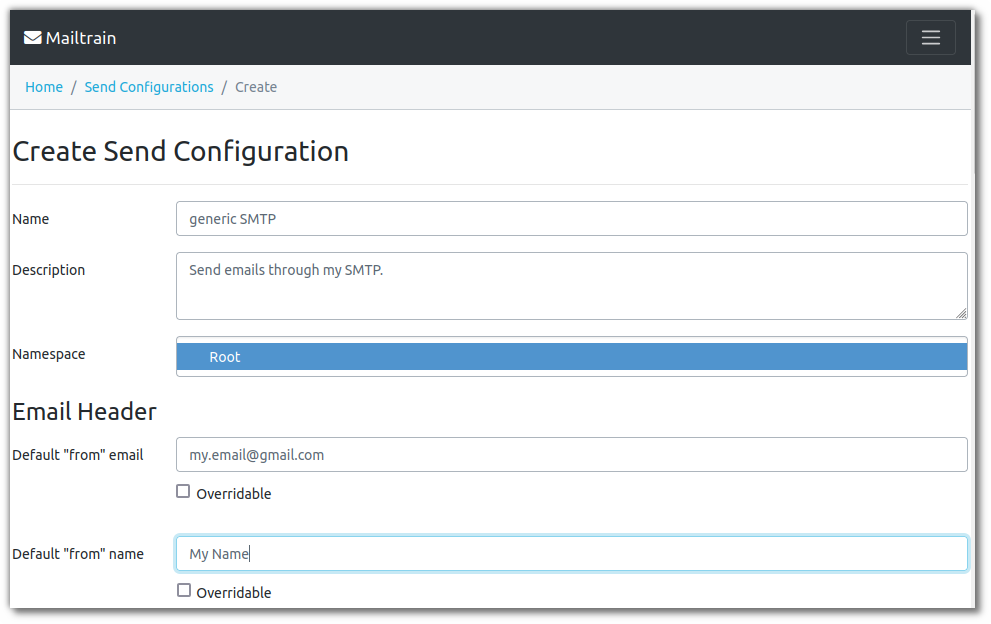 If you have a Gmail email address, you can easily configure Gmail as your SMTP provider. I explain how to do so in my post about configuring Seafile to send through Gmail.
Last updated: 3rd August 2021
First published: 3rd August 2021