Proxmox - Move Disk
My proxmox server's local storage was nearly full and I was at the point where I was deciding which guests were going to have to get deleted in order to save space. Luckily there is an alternative option that is probably a lot better. You can move your guest's storage drives to another "storage pool". You can add storage pools at any time, and that includes the option to use an NFS.
Steps
You cannot move a VM disk to another location, and keep its snapshots.
To move your guest's disks to another storage pool: 1. Select the guest you wish to move 2. Select "Hardware" 3. Click the Move Disk button.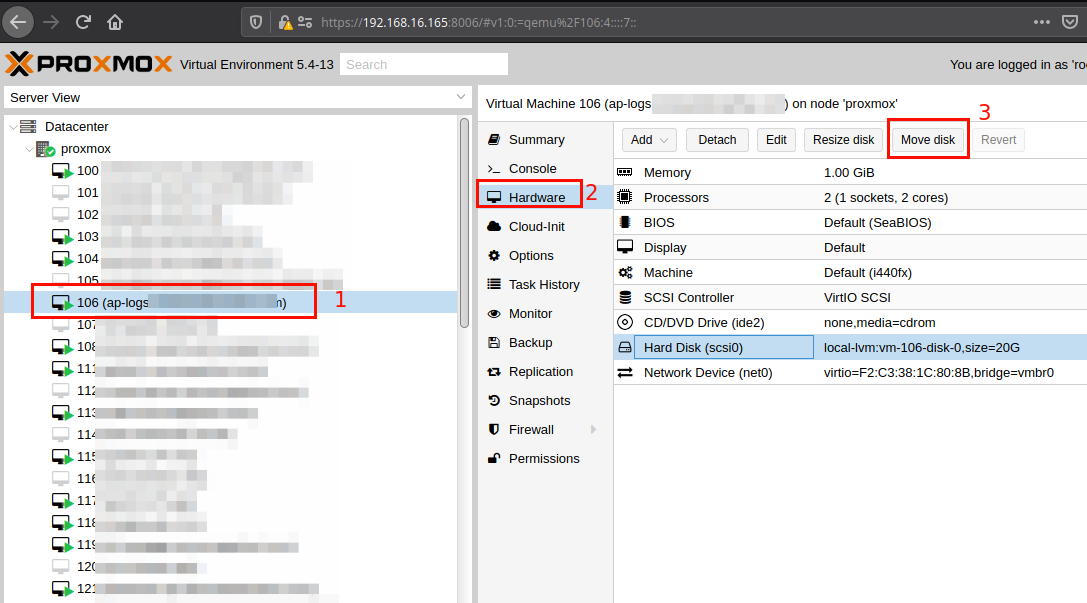 Then select the storage pool you wish to move the guest to.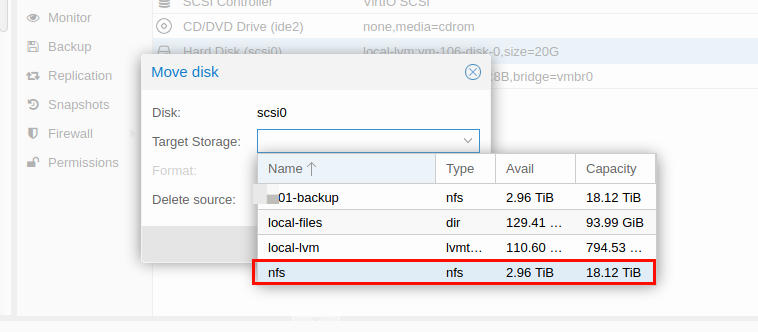 Select remove source if this is to save space.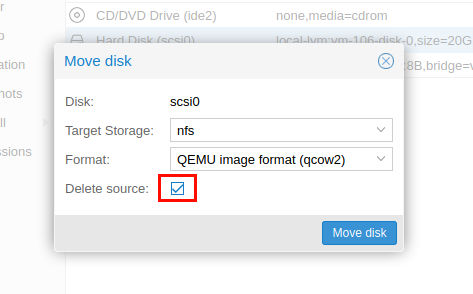 Last updated: 4th June 2020
First published: 4th June 2020