Thunderbird - Ask For Read Receipt
Return receipts can be a really useful way for checking that someone has received your email, such as an important one carrying your latest invoice.
An alternative option is to implement tracking against a referenced image within the email. However neither option are guaranteed to work, as people can block images, and mail servers can prevent read-receipts etc.
Steps
When composing the email, click options, then click the option for Return Receipt.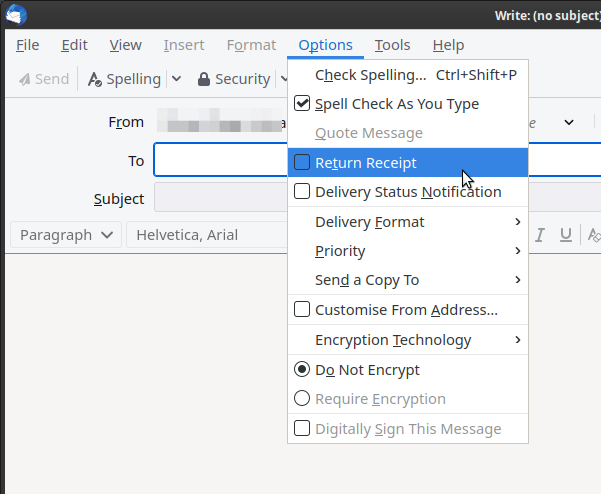 Last updated: 8th August 2022
First published: 8th August 2022